We are a campus of problem solvers. We are committed to making a difference in our students' lives and in our community. As an institution we are committed to doing whatever it takes to ensure the safety of our students, our faculty, our staff, and our campus visitors. Find out more about UM-Flint's on-campus water filters, water quality testing, and additional resources.
UM-Flint is a thriving campus of educators, learners, and current and future leaders. Discover what sets our academic programs, our renowned faculty, and our students apart.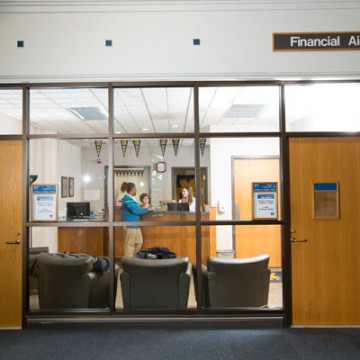 The University of Michigan-Flint will host MI College Goal Sunday on February 14, with university experts helping those who attend fill out their federal financial aid papers.
Find out what's happening on campus right now. UM-Flint Social offers an up-to-the-second look at the #umflint story, told by the people who live it.
Now through mid-March.
Saturdays & Sundays, Noon to 7:00 p.m.
Wednesdays, 6:00 p.m. to 9:00 p.m.
Skating is free and open to the public. Skate rentals are available for $3 inside the University Pavilion (limited quantities, please bring your own skates if you have them).